These mini sessions have passed BUT I might add more dates so keep in touch!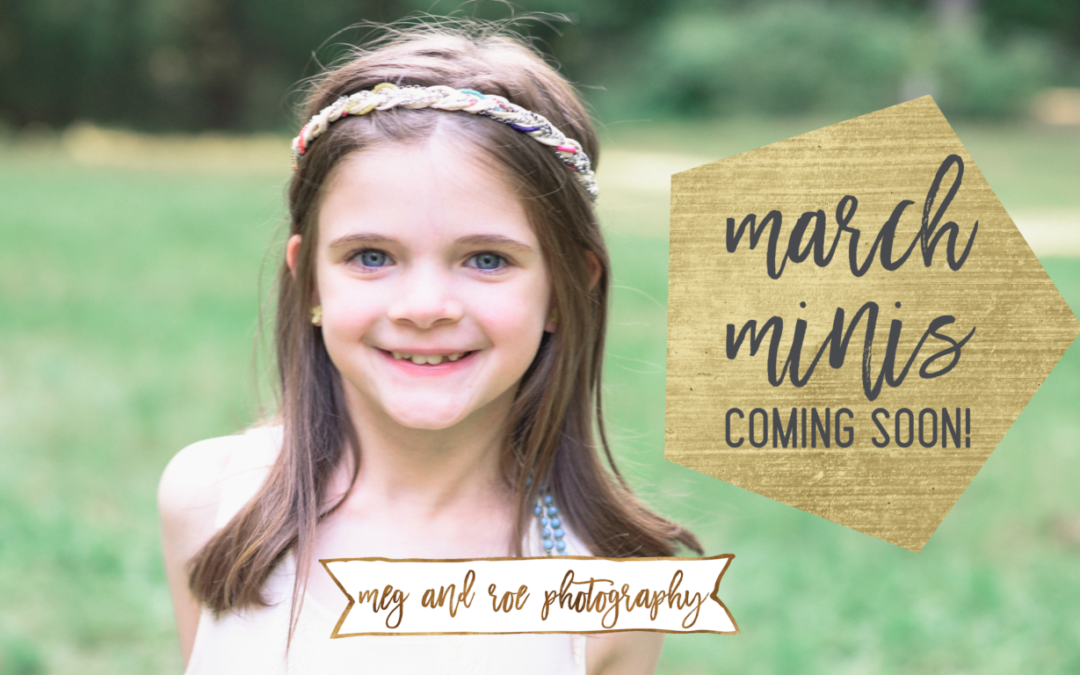 Meg and Roe Photography will be holding March mini sessions the last 2 weeks of March. Plans are in the works so stay tuned!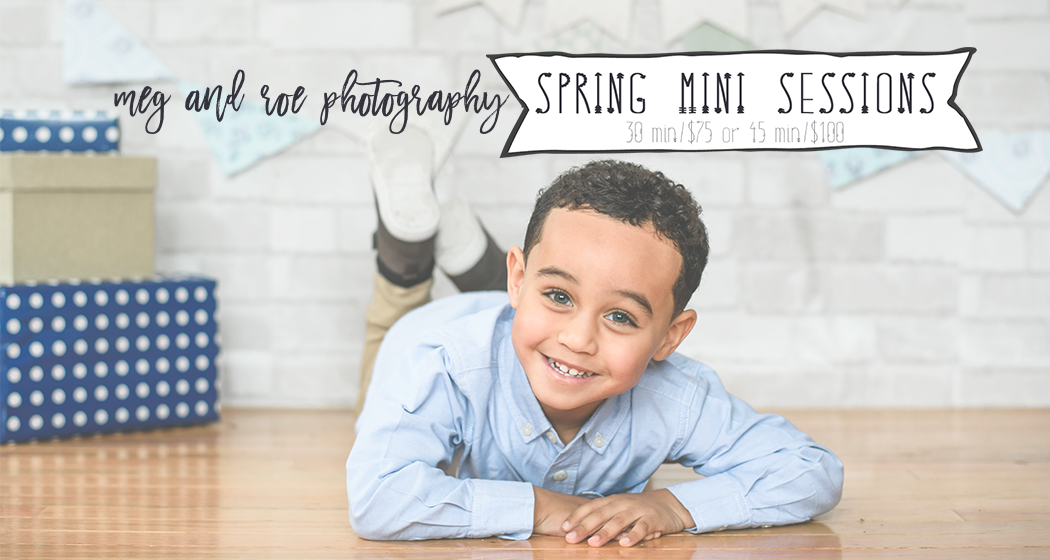 No matter what Mother Nature keeps telling us, spring is coming. And you know what comes after spring? Summmmmerrrrrrr! I'm so excited to be shooting outside again soon, but, for now, I want to take advantage of the 2 studio set ups I have going on. I have 1...